Thursday night at 9 PM EST,

Dandycast Radio

will pay your naughty little ears a visit with charming holiday music, new and old, from

Akris, Badge, Bedroom Rehab Corporation, Black Space Riders, Brant Bjork & The Low Desert Punk Band, Cactus Hag, Clamfight, Colossus, Conclave, Corrosion of Conformity, Devoured Fate, Digression Assassins, Electric Priestess, Faces of Bayon,
The Fateful Hour, Foehammer, Fortress, Funeral Horse, Fusskalt, Helgamite, Intronaut, KIND, Leather Lung, Magic Circle, Mangog, The Melvins, Mind Over Master, Moloken, Mothership, The Moulten Llama, Mountain God, Orodruin, Psycho, Rozamov, Saviours, SEA, SET, Shroud, Signo Rojo, Steak Number Eight, Stonegriff, Summoner, SUNN O))), VAK, VRSA, Wizard Eye, Worshipper, Wrought Iron Hex, Xatatax

, and many, many more!

Gather the children around the fireplace and tune in December 3 at

http://dandycastradio.weebly.com

!
Powered by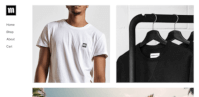 Create your own unique website with customizable templates.