Tonight at 9 PM EST,

Dandycast Radio

is over the moon with holiday spirits and killer music, new and old, thanks to the talents of

Akris, Arcade Messiah, Arkham Witch, Baroness, Bedroom Rehab Corporation, Black Witch, Bong of Cthulhu, Brimstone Coven, Cactus Hag, Camel, City of Iron, Clamfight, Colossus, Colossus Form, Concilium, Conclave, Cut the Architect's Hand, Faces of Bayon, The Fifth Alliance, Fórn, Heavy Lord, Helgamite, Hepatagua, Ichabod, Insano Vision, Isaak, KIND, Kylesa, Leather Lung, Lord, Mael Mórða, Maeth, Major Kong, Mammoth Weed Wizard Bastard, Mind Over Master, Moloken, Niah, Of Spire & Throne, Rhino King, Runemaster, Second Grave, Serial Hawk, SludgeHammer, Steak Number Eight, Summoner, Tombstones,VRSA, Warm, Wizard Eye, Worshipper

, and many, many more!

Tune in at

http://dandycastradio.weebly.com

!
Powered by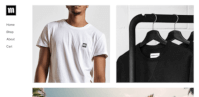 Create your own unique website with customizable templates.