This week on

Dandycast Radio

, we've jury-rigged our broadcast equipment to keep the absurdity engine purring away with new music from

Bedroom Rehab Corporation, Black Witch, Blackwolfgoat, Burrows, Caspian, Christian Mistress, Digression Assassins, Faces of Bayon, The Fateful Hour, Funeral Horse, Helgamite, Horisont, KIND, Kylesa, The Melvins featuring Teri Gender Bender, Mustasch, Niah, Protolith, Rhino King, Scale the Summit, Senior Fellows, SET, Serial Hawk, Slugdge, Windhand, Wizard Eye, and Worshipper

. Familiar voices will buck us up with the musical talents of

Black Pyramid, Colossus, Conclave, Leather Lung, Maeth, Mountain God, Olde Growth, Pilgrim

, and many, many more.

Over four hours of music and countless opportunities to experience technical difficulties! Tune in at 9 PM EDT at

dandycastradio.weebly.com

!
Powered by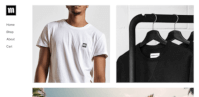 Create your own unique website with customizable templates.