Thursday night, November 5, join

Dandycast Radio

to banish that dreaded sunny day with some deadly tunes broadcast from the cemetery gates, including solemn tunes by

Acid Bath, Akûma, Aleph Null, Alice in Chains, Alunah, American Burn, Apostle of Solitude, Asbestos Death, Atriarch, Bastard Lord, Beast in the Field, Bedroom Rehab Corporation, Beelzefuzz, Biggus Riffus, Black Skies, Borracho, Cactus Hag, Castle, Clamfight, Colossus, Concilium, Conclave, Cult of Occult, Dicentress, Drowning Horse, Faces of Bayon, Foehammer, Fortress, Geezer, Grief, Heavier Than God, Helgamite, Hellfueled, Jackal-Headed Guard of the Dead, KIND, Kings Destroy, Lure of the Animal, Magic Circle, Mammoth Salmon, Mollusk, Moloken, Mountain God, Mountain of Wizard, Padre Lobo, Pentagram, Sardonis, Sea Witch, Second Grave, SET, Speaker Eater, Titanis, VRSA, With the Dead, Wizard Eye, Worshipper, Wrought Iron Hex

, and many, many more!

Tune in at 9 PM EST at

http://dandycastradio.weebly.com

!
Powered by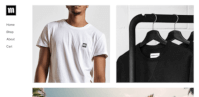 Create your own unique website with customizable templates.