Thursday, January 14, 2016,

Dandycast Radio

says, "Asanti nabana" to an old stranger with some help from

Alice in Chains, All Them Witches, Ape Cave, Bigelf, Black Tusk, Böse, Brimstone Coven, Dreadful Shadows, Cactus Hag, City of Iron, Coagula, Conclave, Danzig, Devil to Pay, Faces of Bayon, Fuggit, Grief, Helloween, HUSH., It's Not Night: It's Space, Ixion, KIND, KYOTY, Latitudes, Lento, The Lion's Daughter, Maeth, The Melvins, Mind Over Master, The Moulten Llama, The Moth Gatherer, Nirvana, Oberon, Pagan's Mind, Psycho, Rozamov, SEA, SET, Tombs, Un, VRSA, VYGR, Witchcraft, Witchhelm, Wolves of Winter

& many more!

Tune in tomorrow night at 9 PM EST at

http://dandycastradio.weebly.com

.
Powered by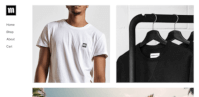 Create your own unique website with customizable templates.